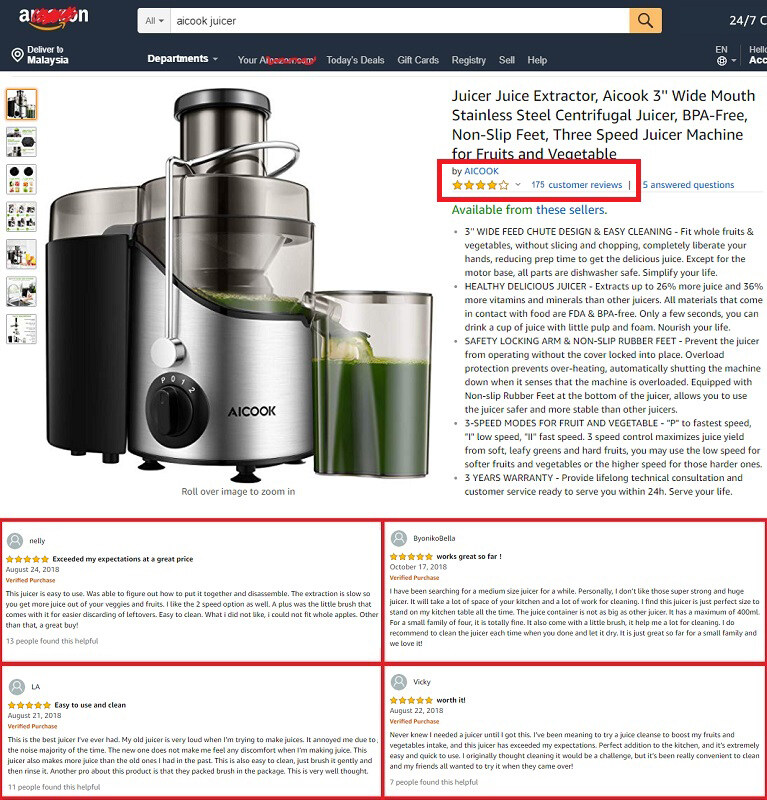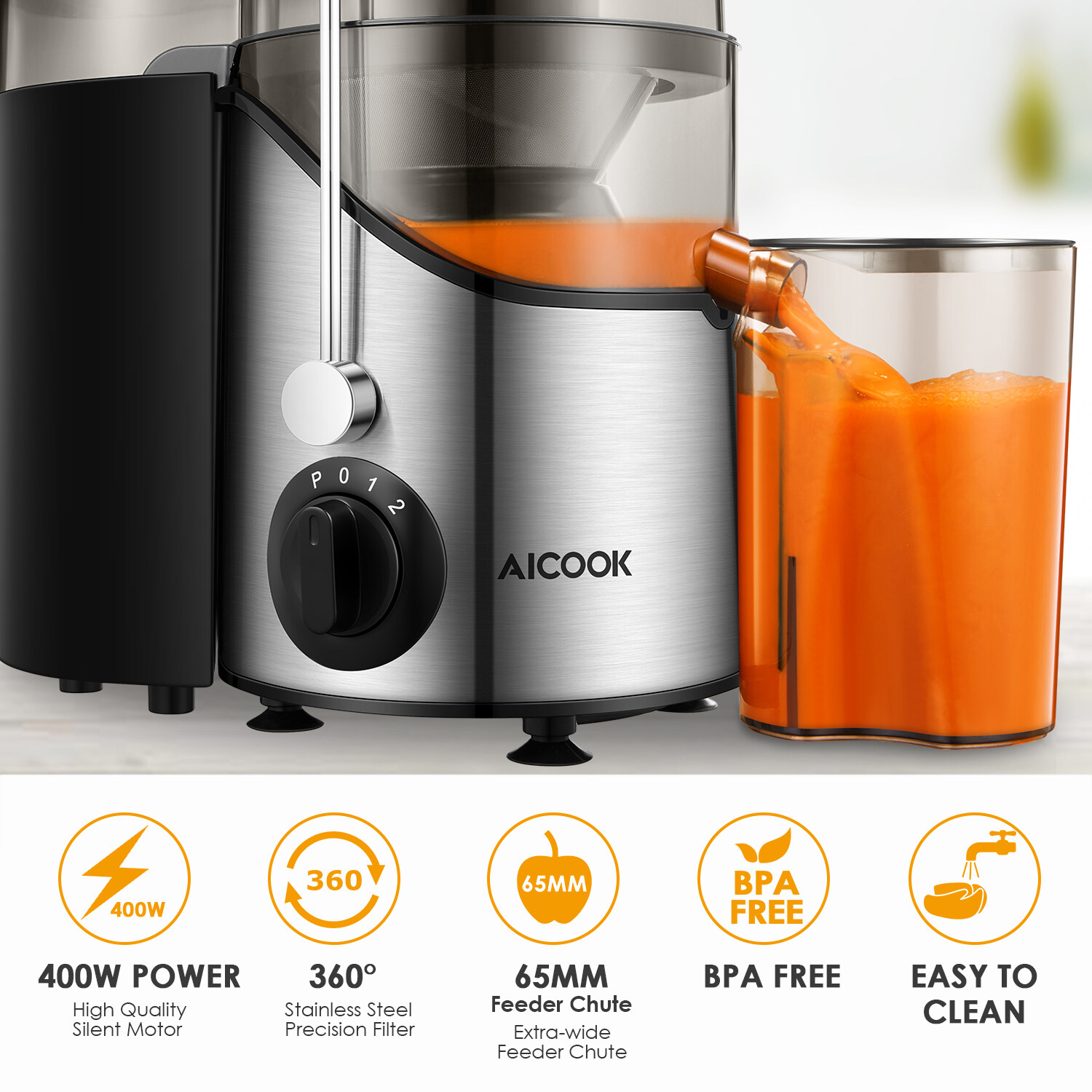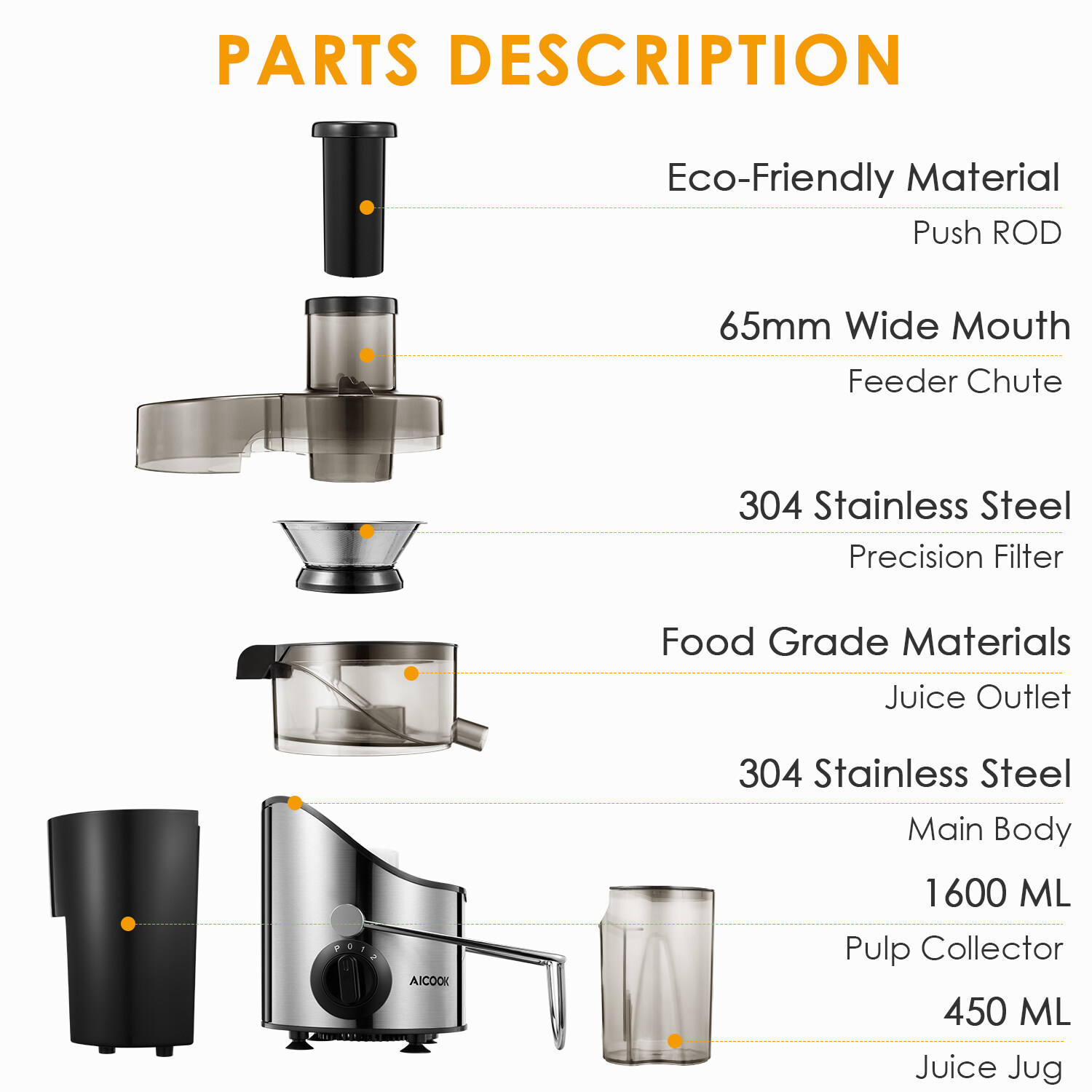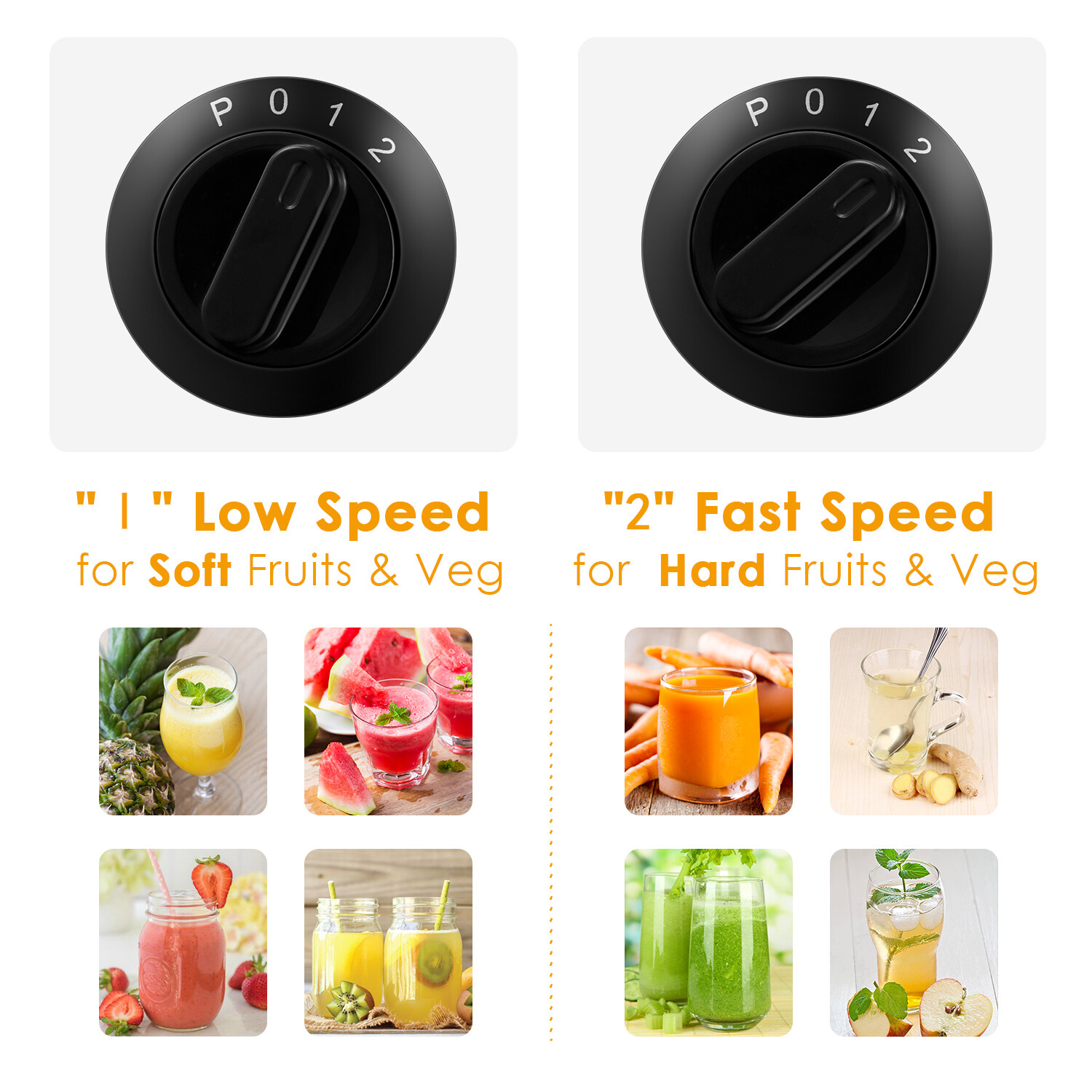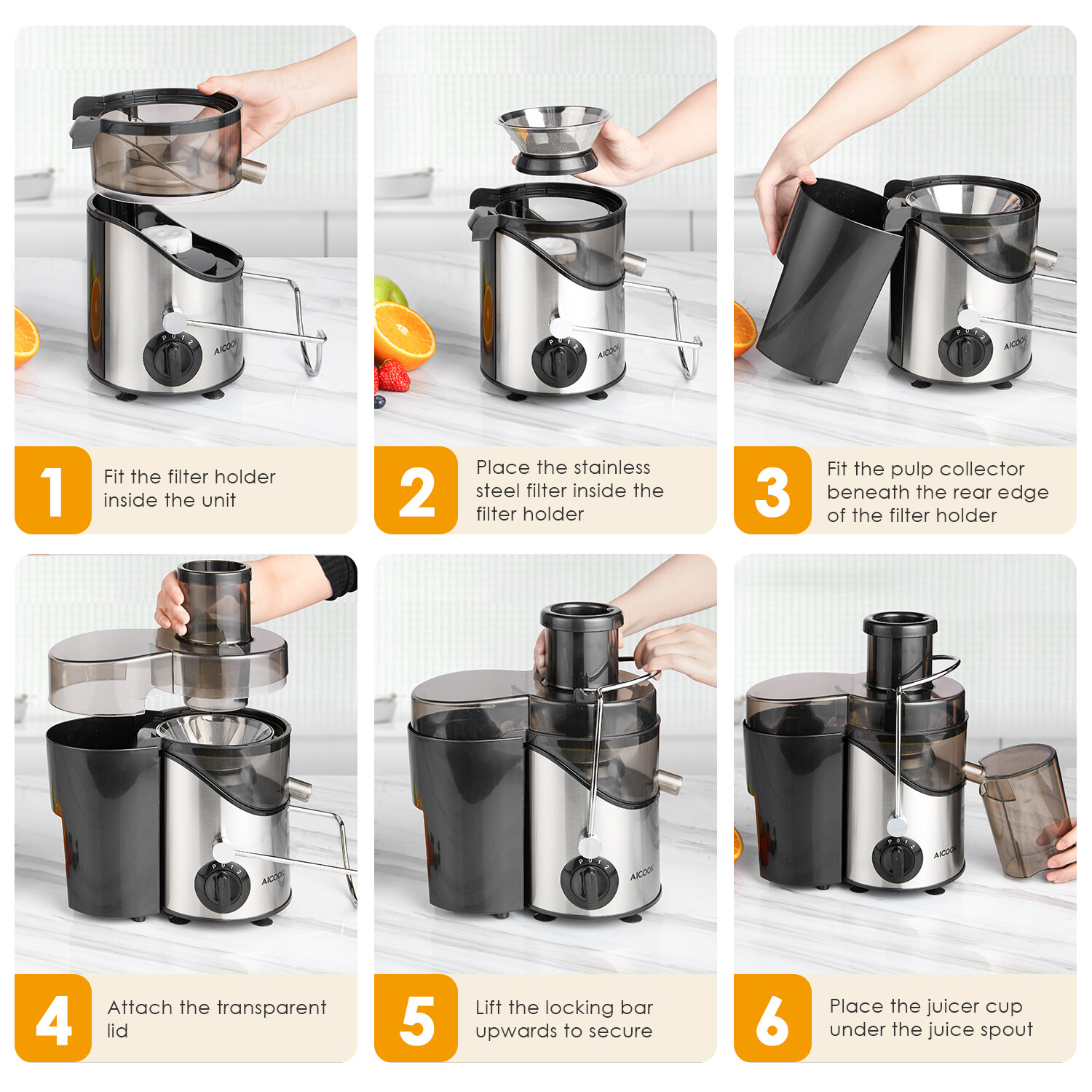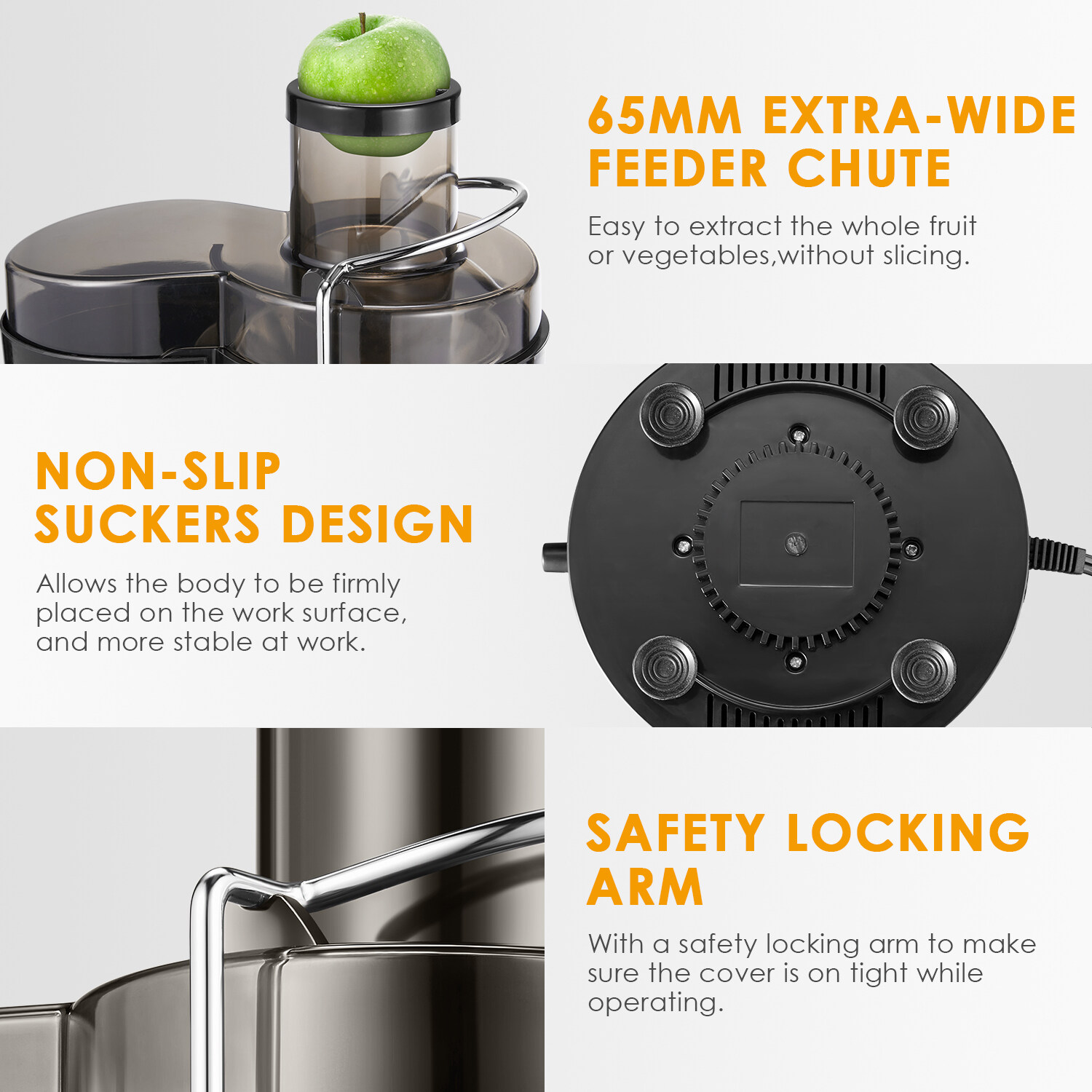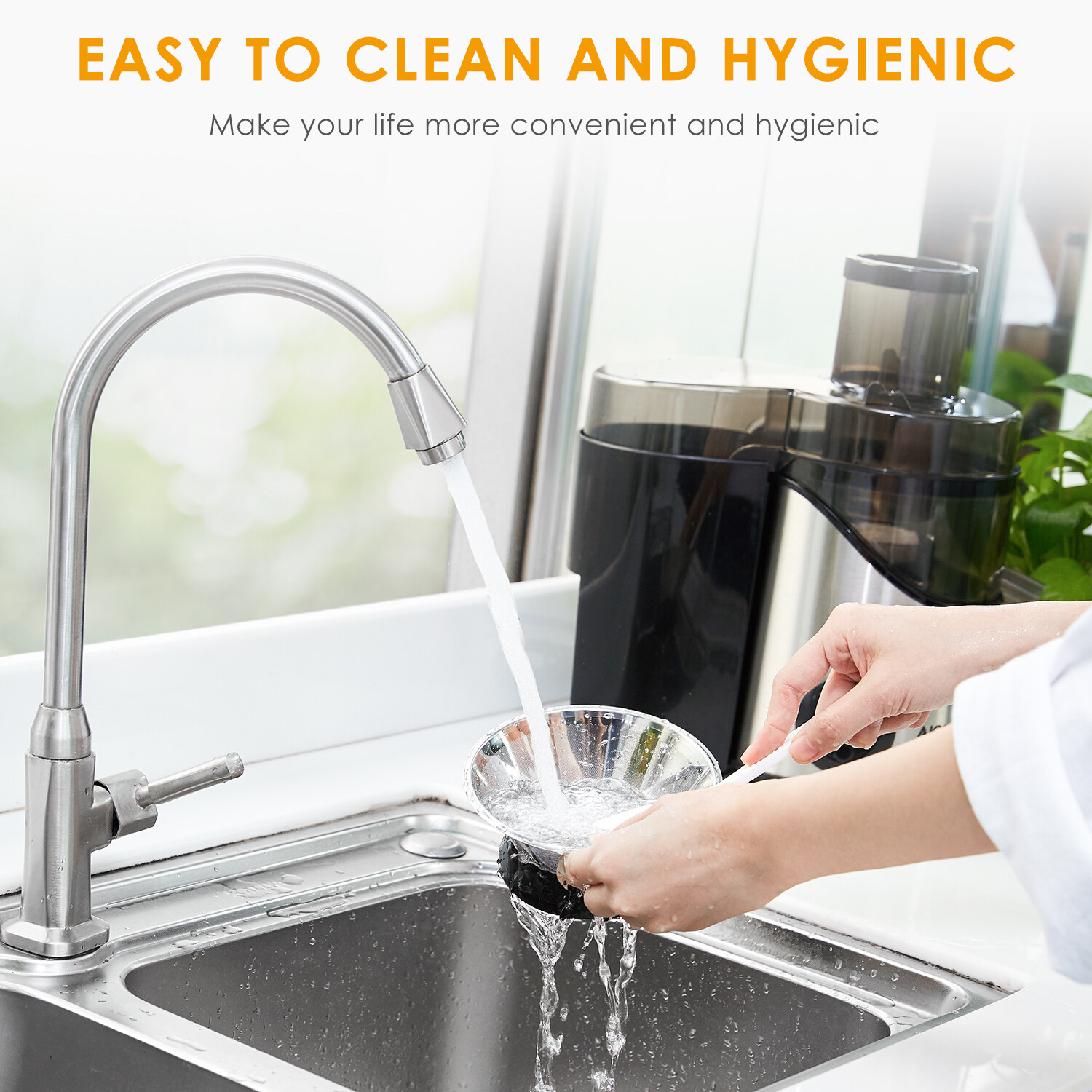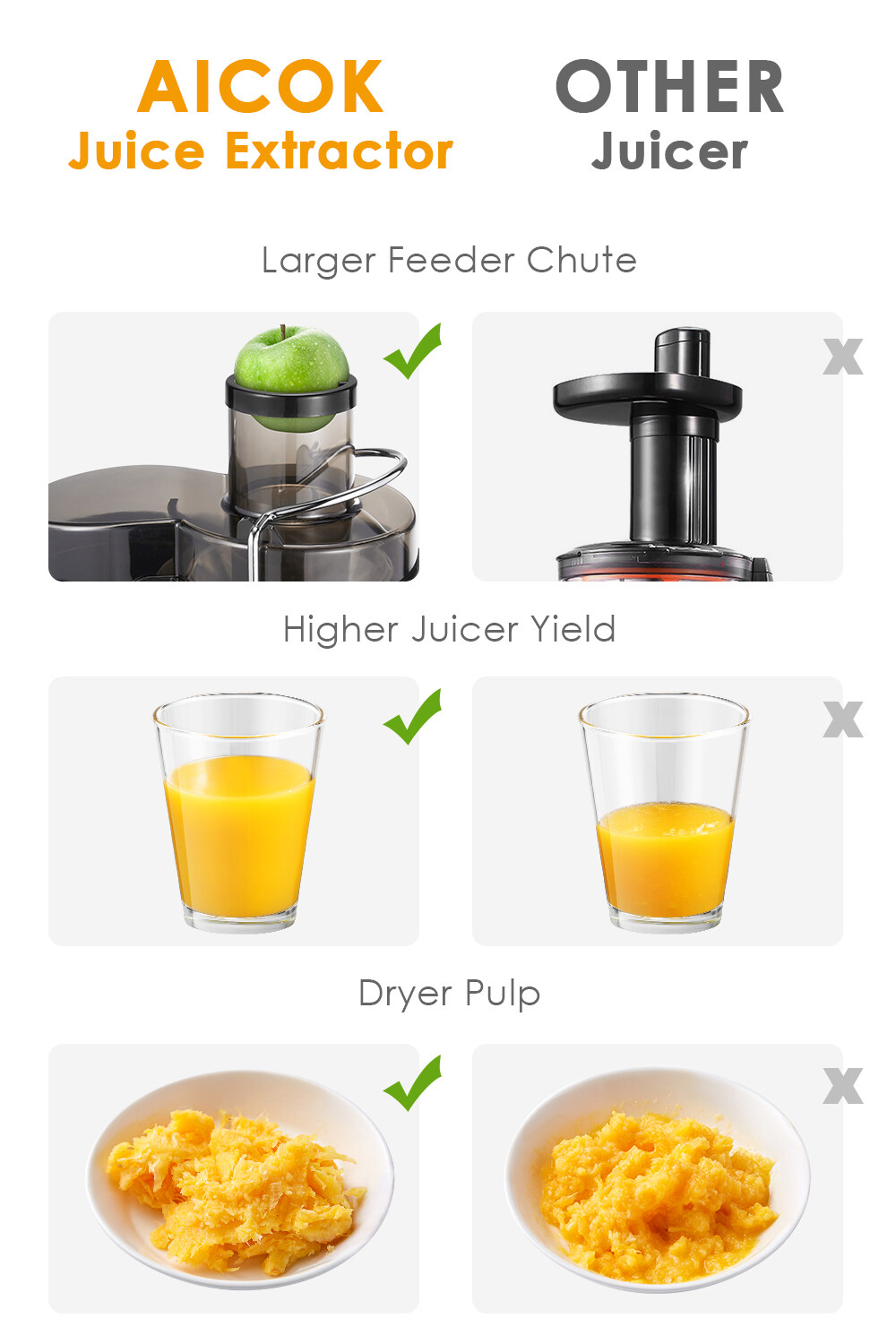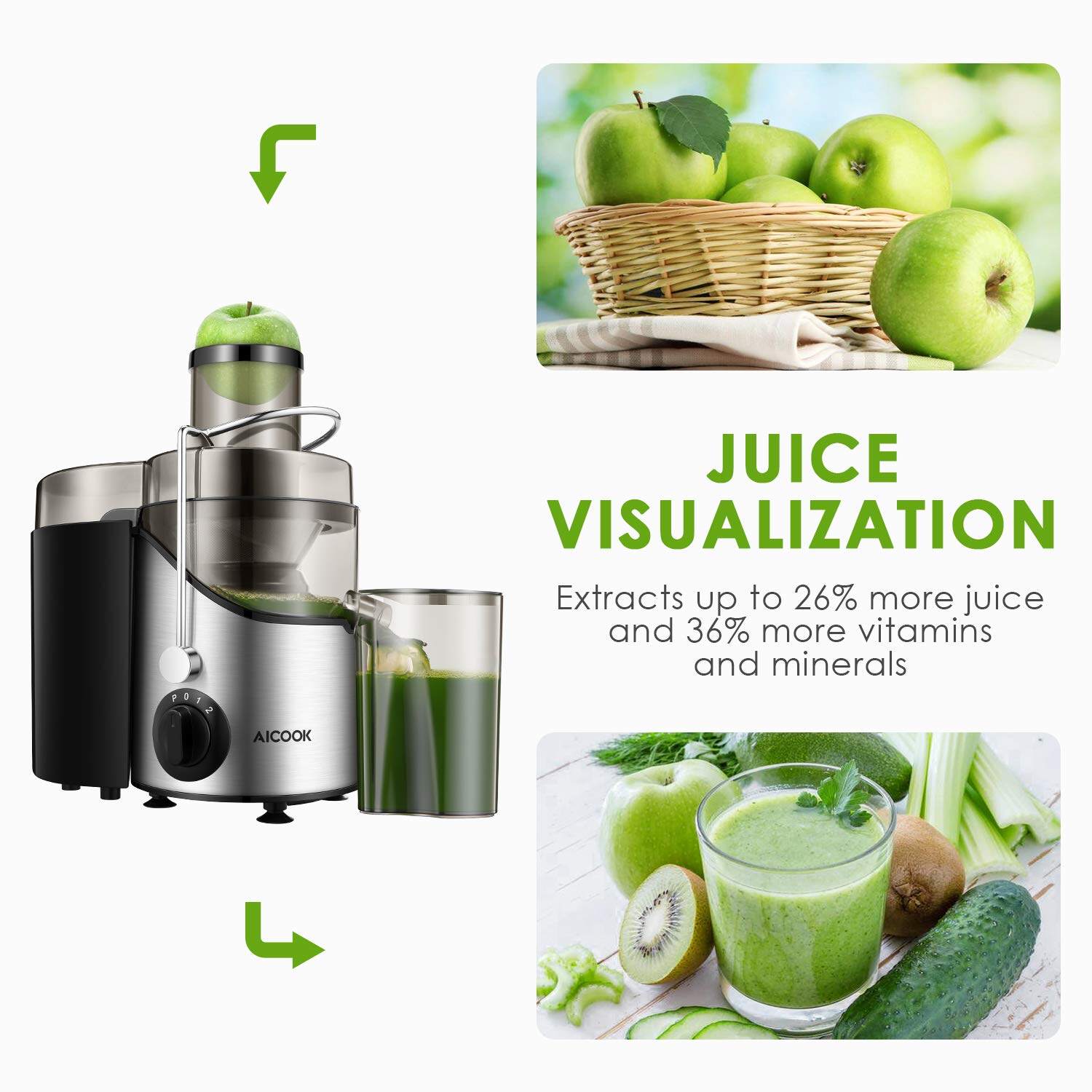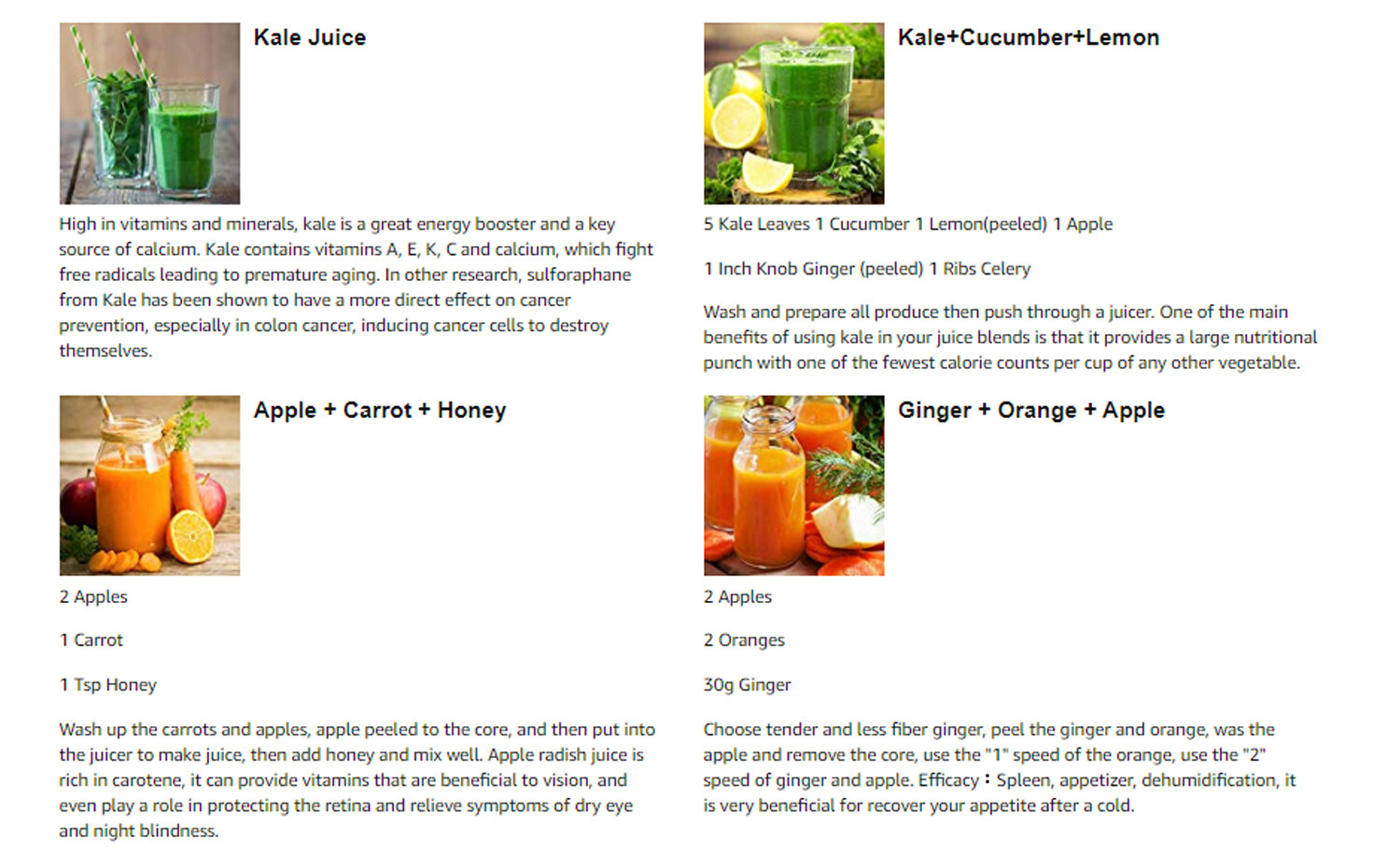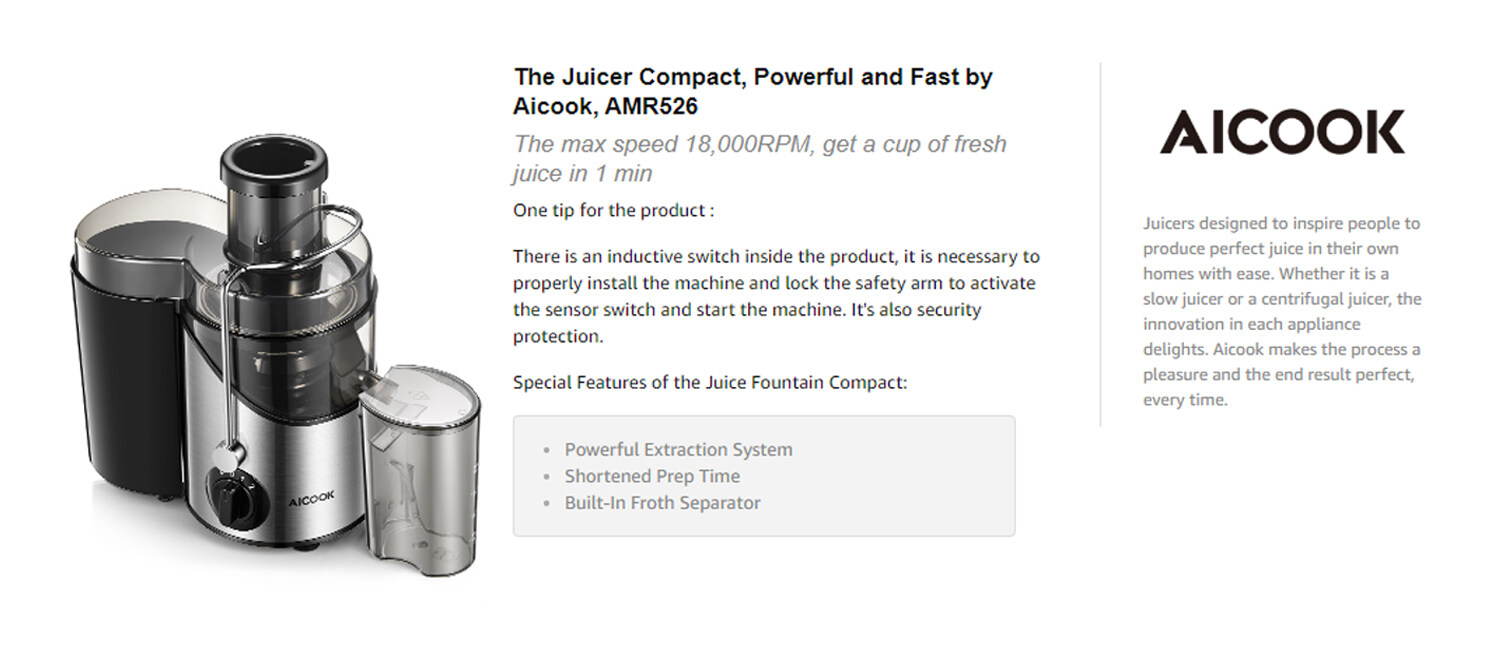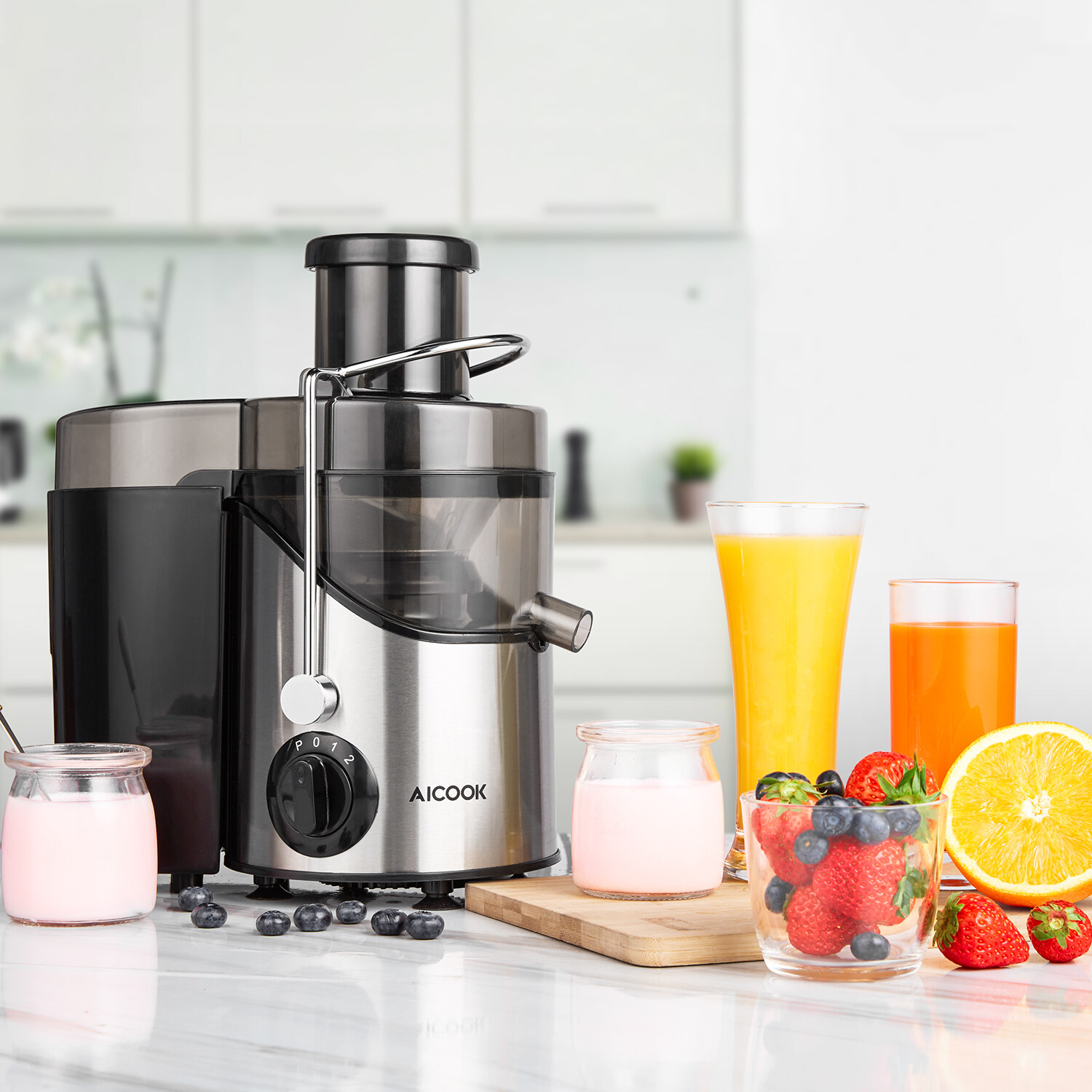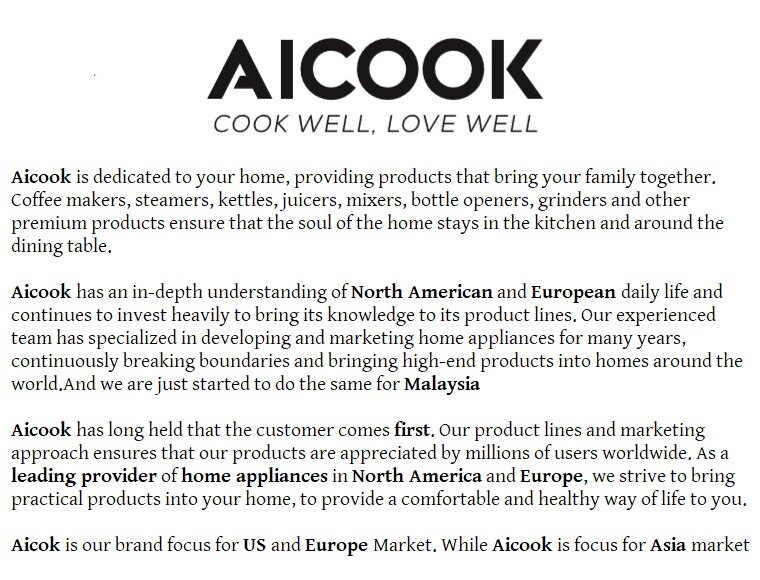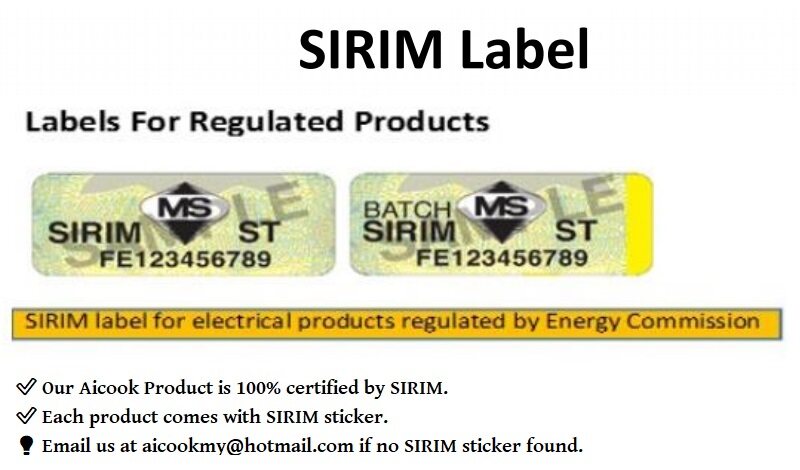 Quick, versatile and efficient, Aicook juice extractor provide you a chance to enjoy fresh juice at anytime.It work by pushing fruits and veggies down a feed chute, pulverizing it using cutting blades spinning at high speeds against a metal strainer. The 400 wattage ensures that this juicer not only works fast but also that it chops the fruits thoroughly and that it milks them of all the juice they have. 

The vitamins in fruits and vegetables, such as vitamin C and vitamin A, are absorbed better in liquid form. Your body can bypass unnecessary digestion of fiber and then more quickly and efficiently absorb nutrients.Besides, It is the best choices for Body Detoxification, Weight Loss, Alternative for Diets Lacking Fruits and Vegetables. 

Features:

"P" highest speed. The juicer can reach maximum speed instantly and recover after release.
"1" low speed. 12000 to 15000 RPM, "2" high speed, 15000 to 18000 RPM. 2 speed dial maximizes juice yield from soft, leafy greens and hard fruits.
The "1" speed: Oranges, Apples, Grapes, Melons, Peaches, and Tomatoes, Cucumber etc. 
The "2" speed: Carrot, Celery, Ginger, Spinach etc. 

Tips:
Switch off the power supply before cleaning the product.

For using, assemble according to the diagram of "name and position of main components". Turn on power supply, press switch and let the machine run empty for 5 sec. Put prepared vegetable or fruit into feed port of the juicer, press with the pushing bar, evenly, hard and slowly.
Specifications:
Brand: Aicook
Model: AMR526 (Upgraded Version)
Voltage: 220-240V ; 50Hz
Power: 400W
Material: 304 Stainless Steel
Plug: Malaysia 3 Pin Plug
Warranty : 2 Years Warranty by Aicook Malaysia for manufacture defects.
*  For enquiry and warranty claim, please email support@aicook.my

Last Updated @ 10/1/2020 3:20:46 PM