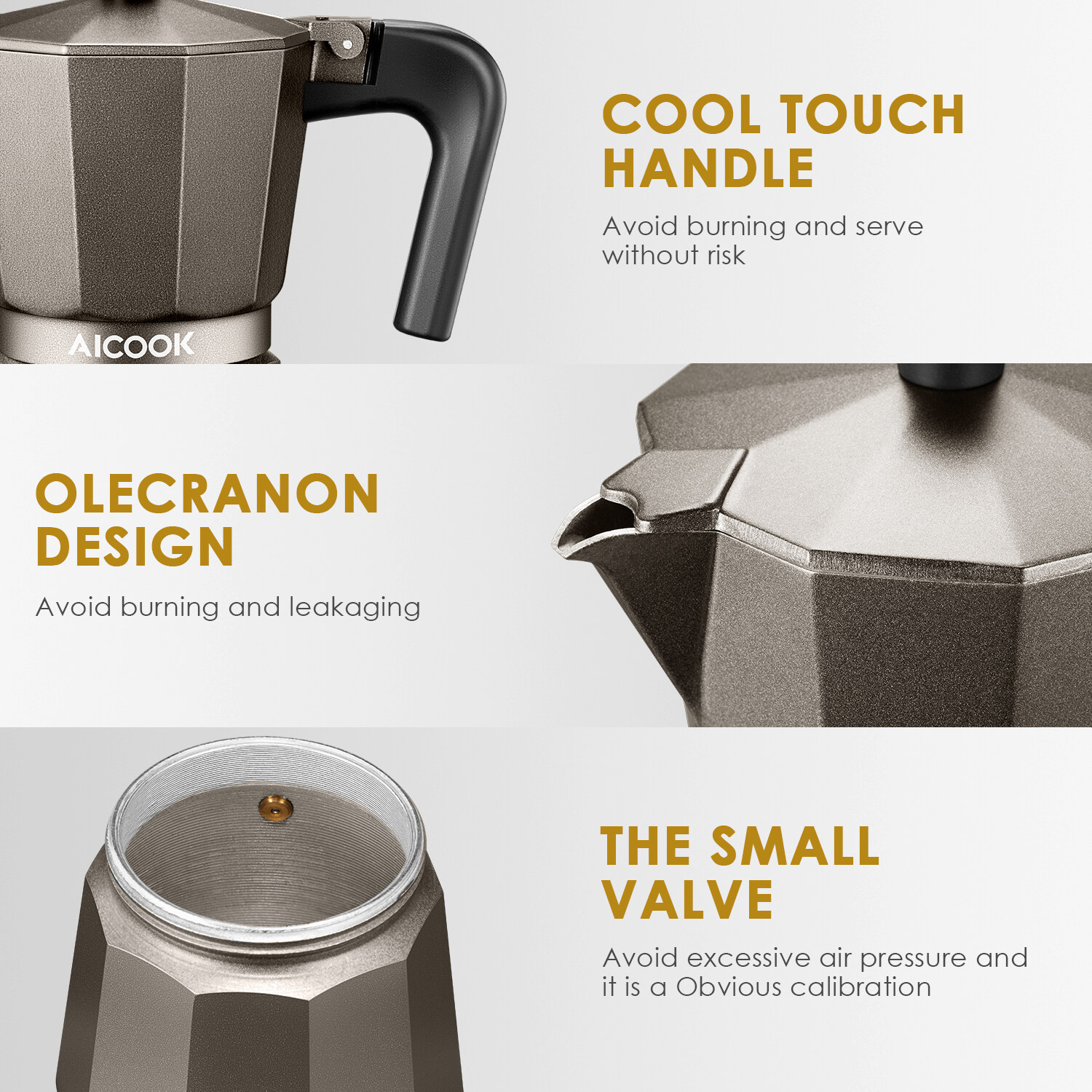 ​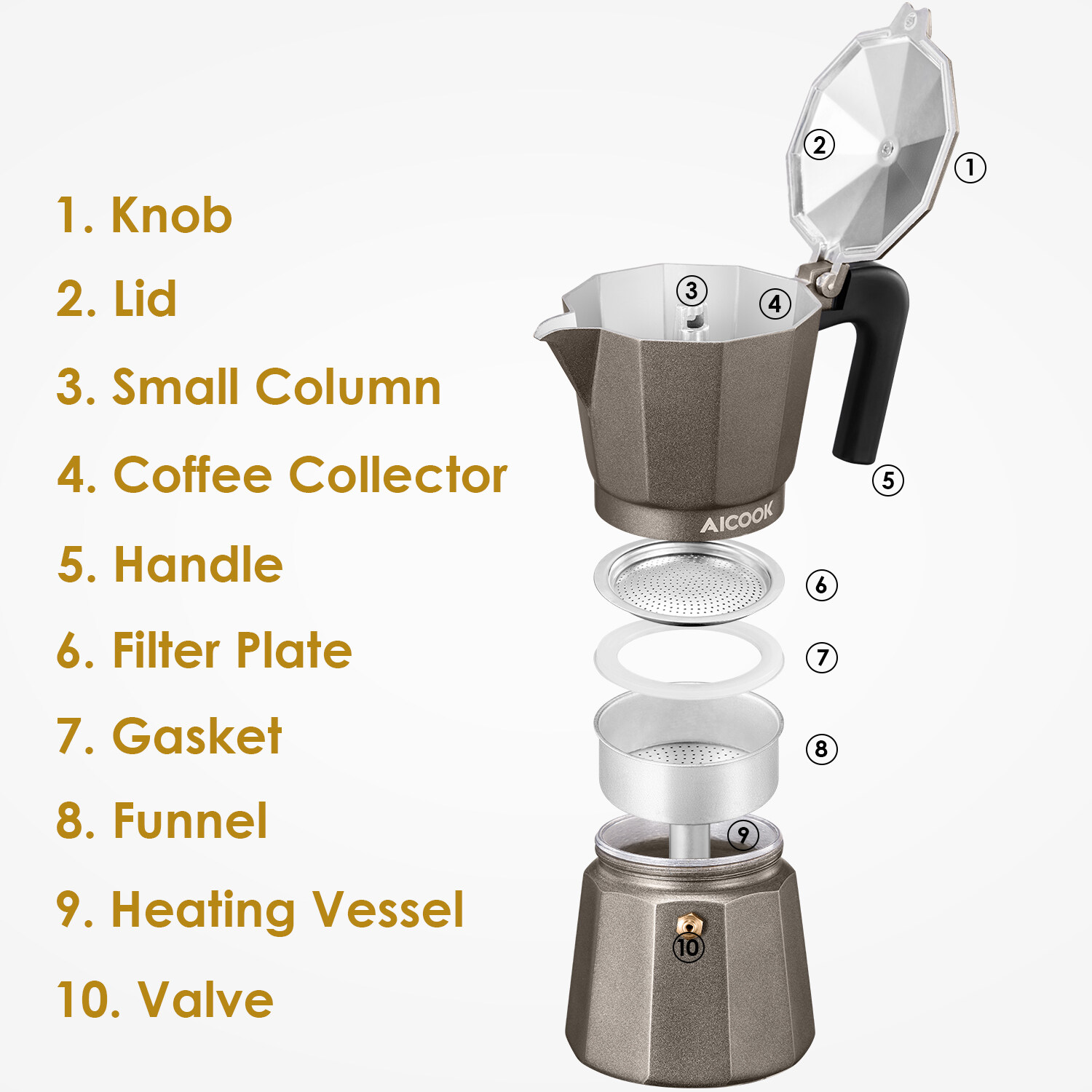 ​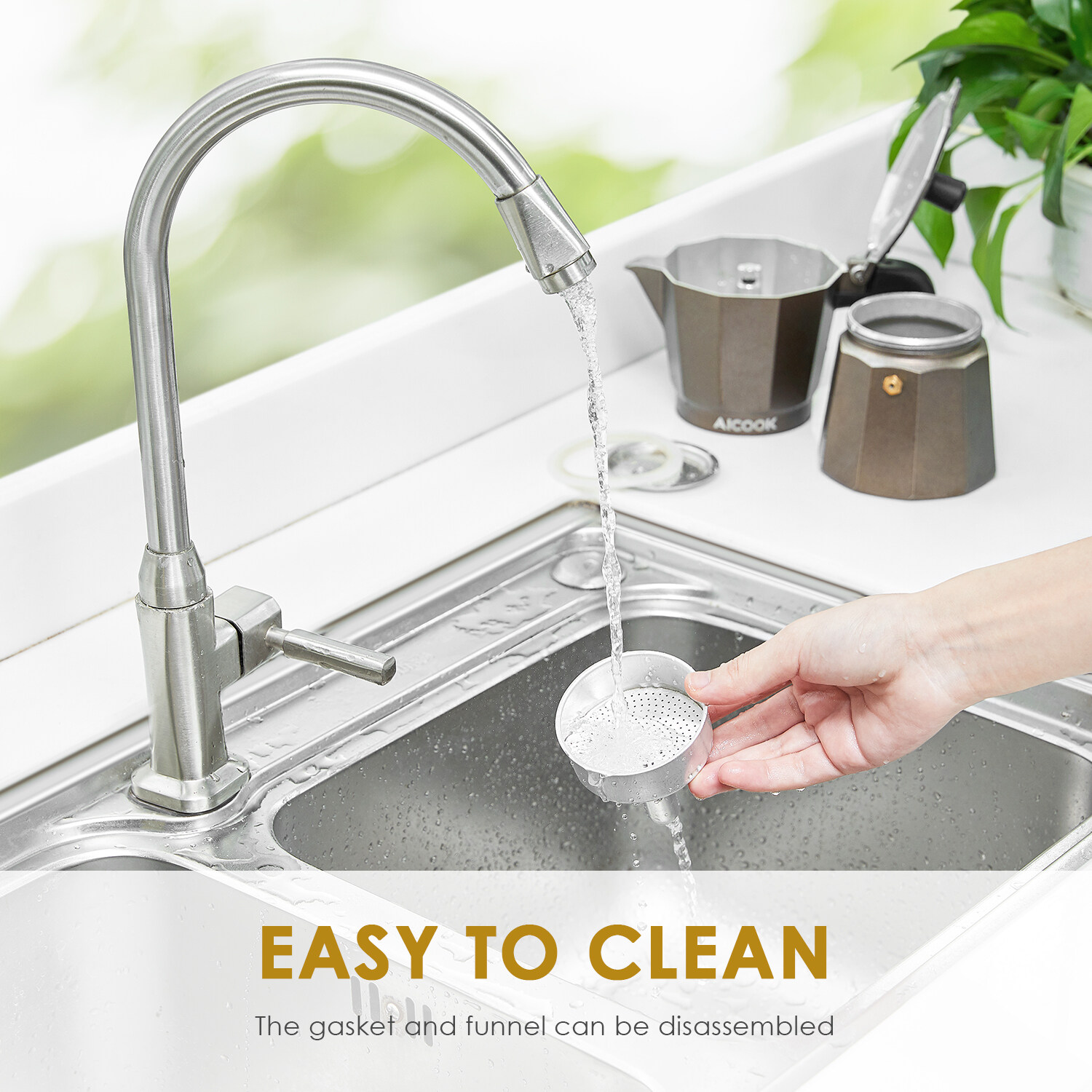 ​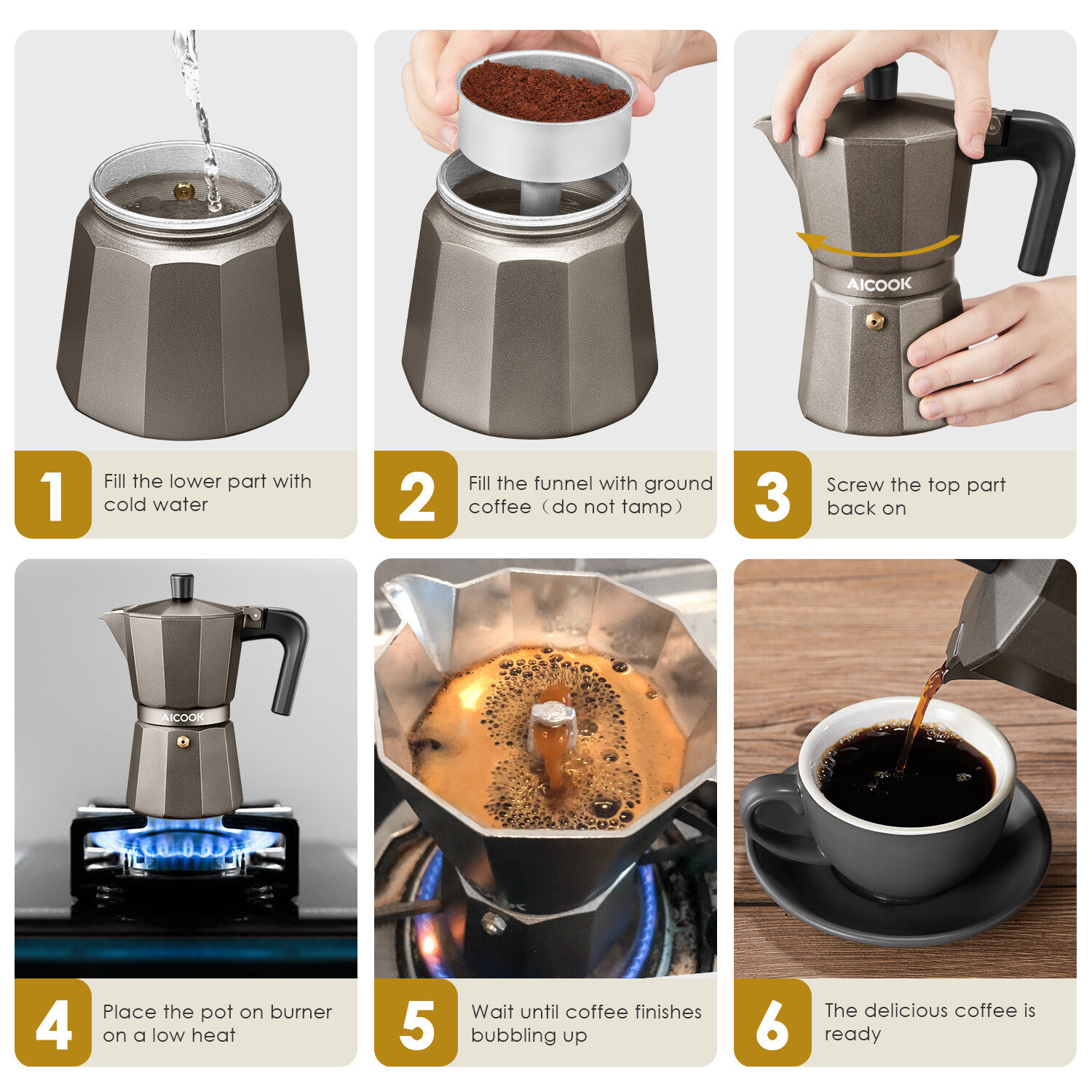 ​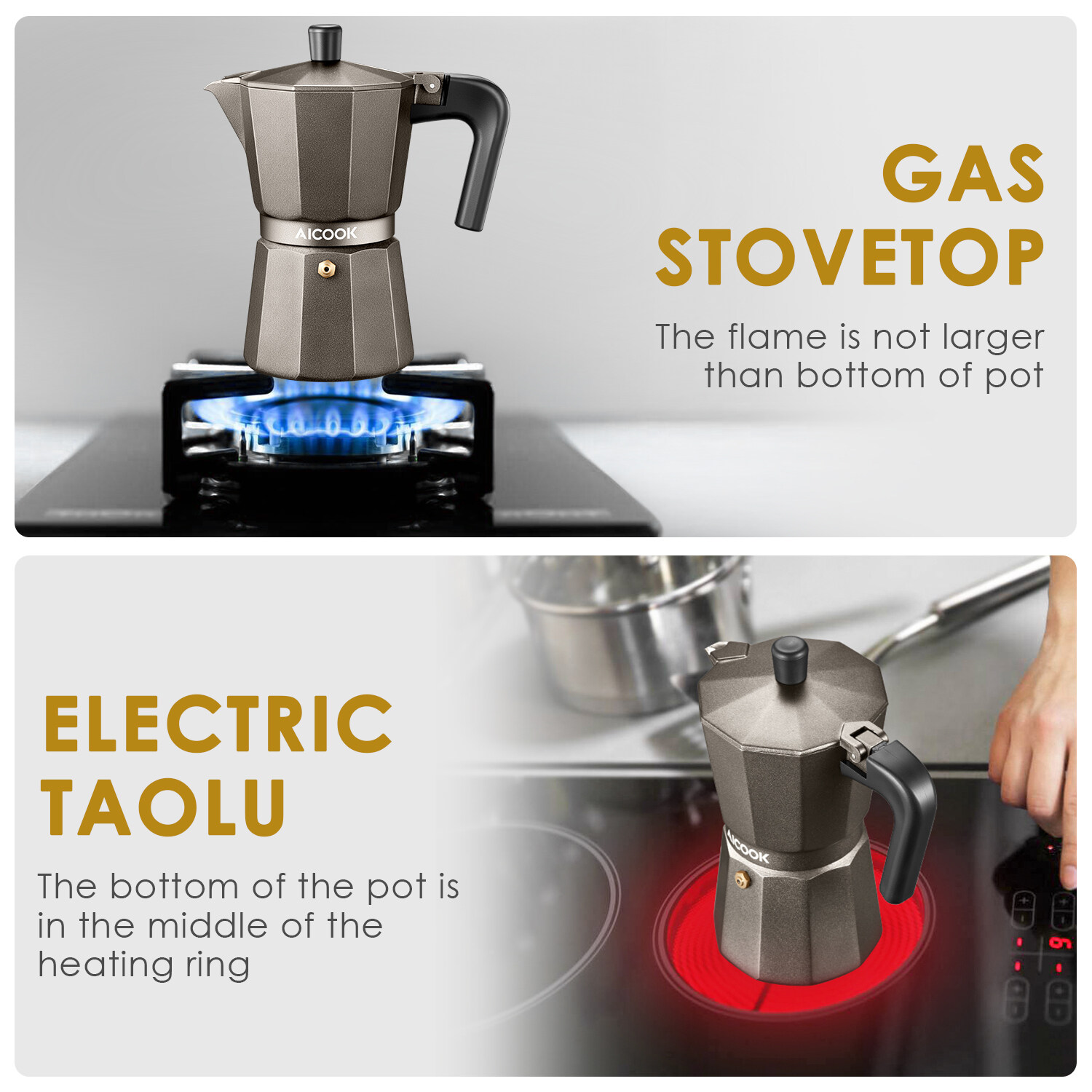 ​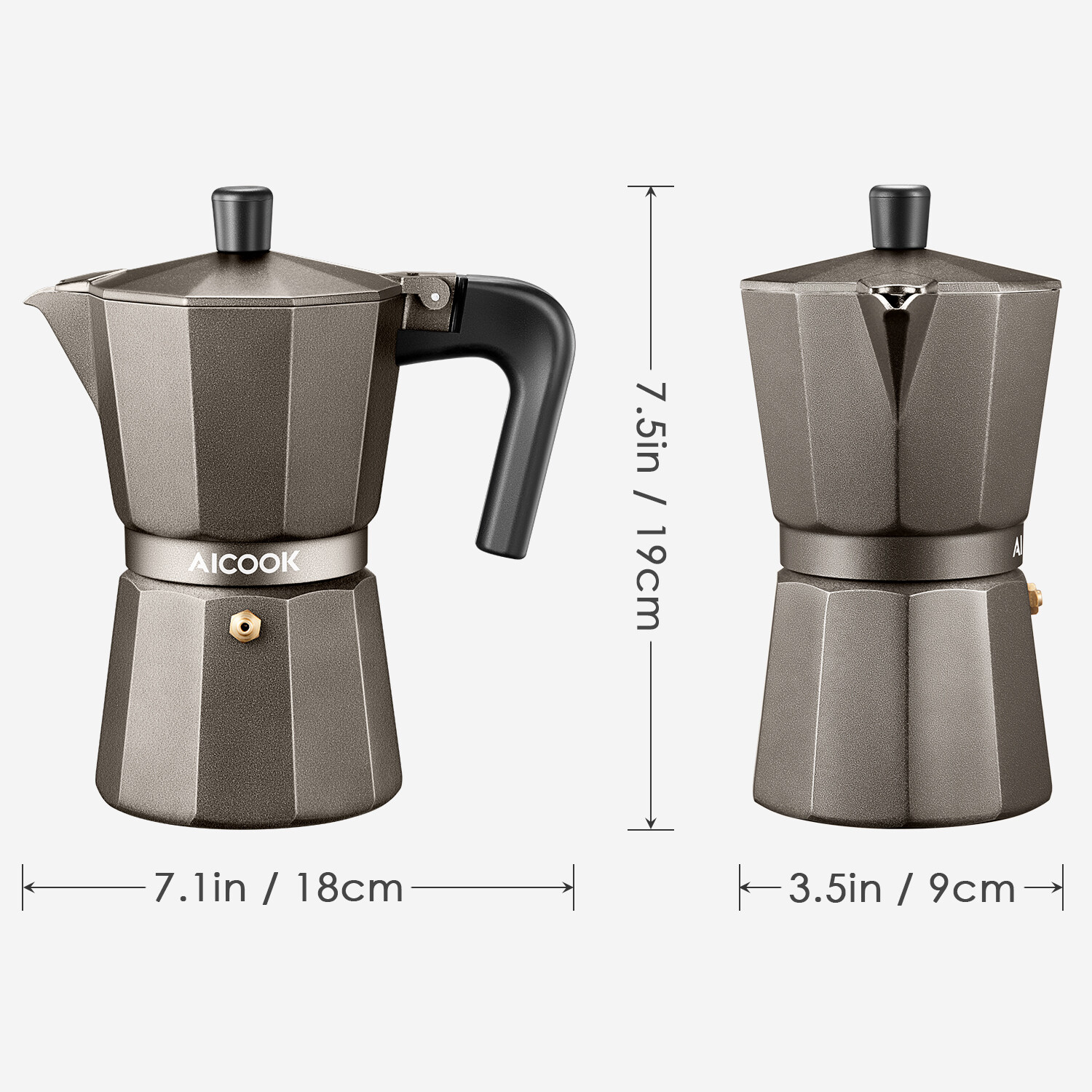 ​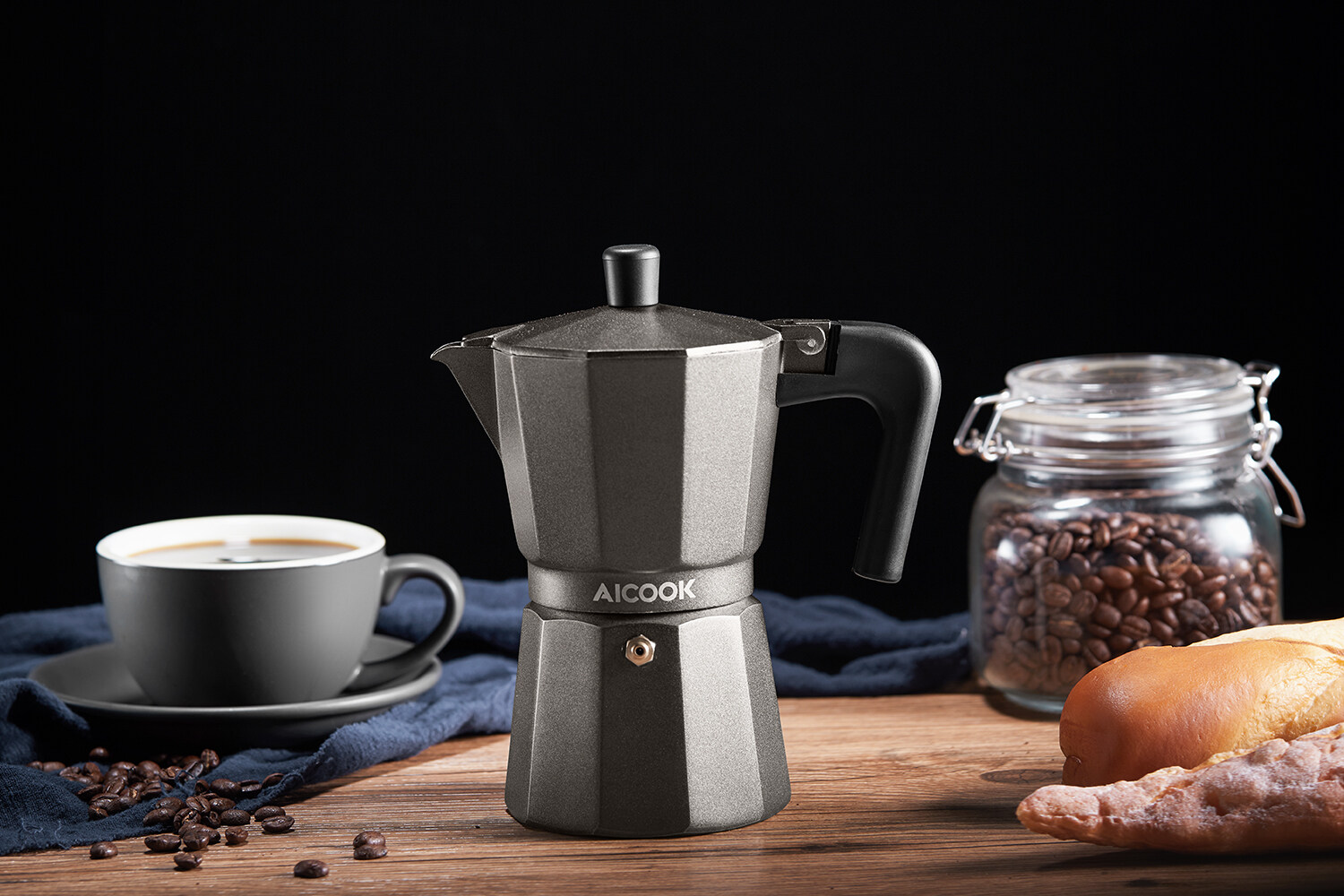 ​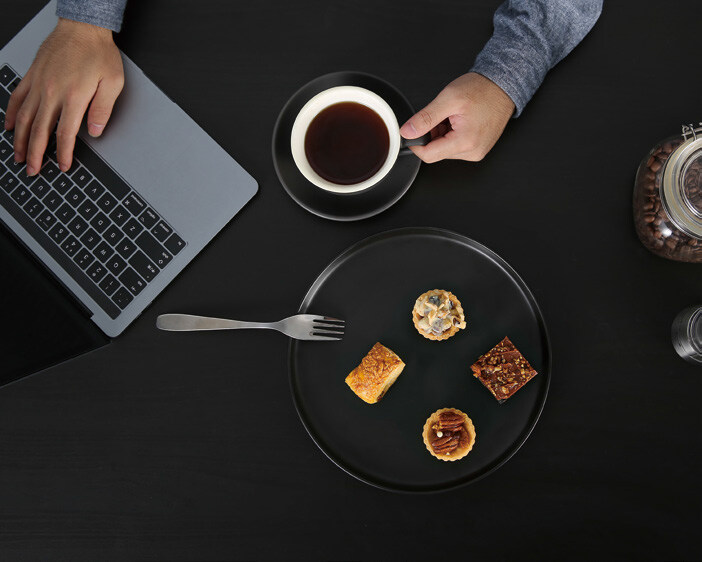 ​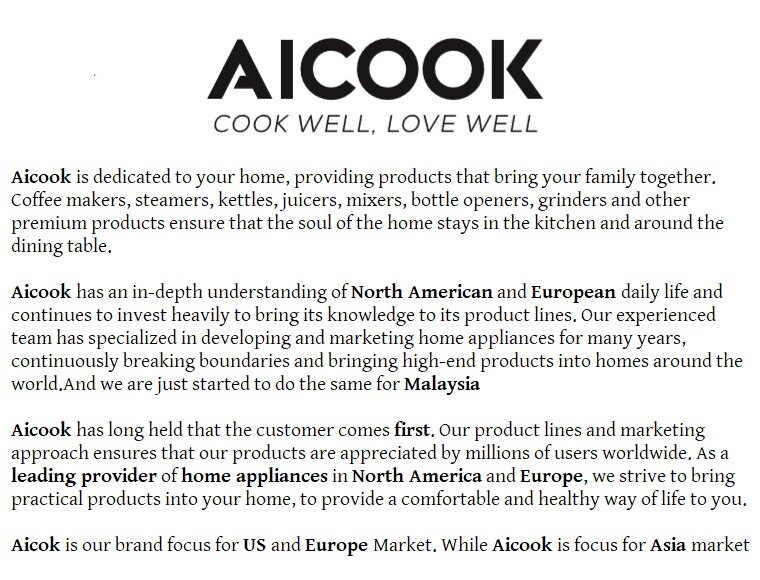 ​
Aicook Moka Pot KD06 made by aluminium, stovetop espresso maker produces 6 demitasse cups of rich, authentic Italian espresso in just 3-4 minutes. The structure prevents metal odor, octagonal design is for uniform heating. It is easy to brew your own delicious, espresso-style coffee using the Aicook Moka Pot. Fill the lower chamber with water and place your ground coffee in the middle section. When placed on a heat source, the water will boil and produce steam that is kept within the pot by the gasket silicone seal around the lid. This steam reaches a pressure level that forces the water up through the funnel and the coffee powder into the collecting chamber at the top.
Features :
New Brewing Tech : Fast and even heating design, it helps you create rich and tasty Moka, Espresso and Latte.
Light & Durable Design : Light and Durable Aluminium Moka Pot and Espresso Maker will work on all gas and electric ceramic stovetops. Cannot be used on induction stove tops
Safety Features : The flame retardant handle will stay cool and safe to the touch, and the lever allows for easy pouring. And the safety valve regulates the internal pressure of this pot by releasing the pressure during the brewing process.
Specifications :
Brand : Aicook
Model : KD06
Capacity : 6 Cups single shot of espresso (30ml)
Product Size : 18 x 9 x 19cm
Product Weight : 0.35kg
Notice:
1. When filling the bottom reservoir, never, ever fill above the pressure release valve.
2. Also ensure that your grind isn't too fine, which can block the filter and prevent the water from travelling upward.
Importance:
1.There's one silicone loop in the package, but it's backup accessories, don't use it when you use moka. Otherwise will leaks.
2.Clean any coffee grounds on the edge of the funnel during making espresso.