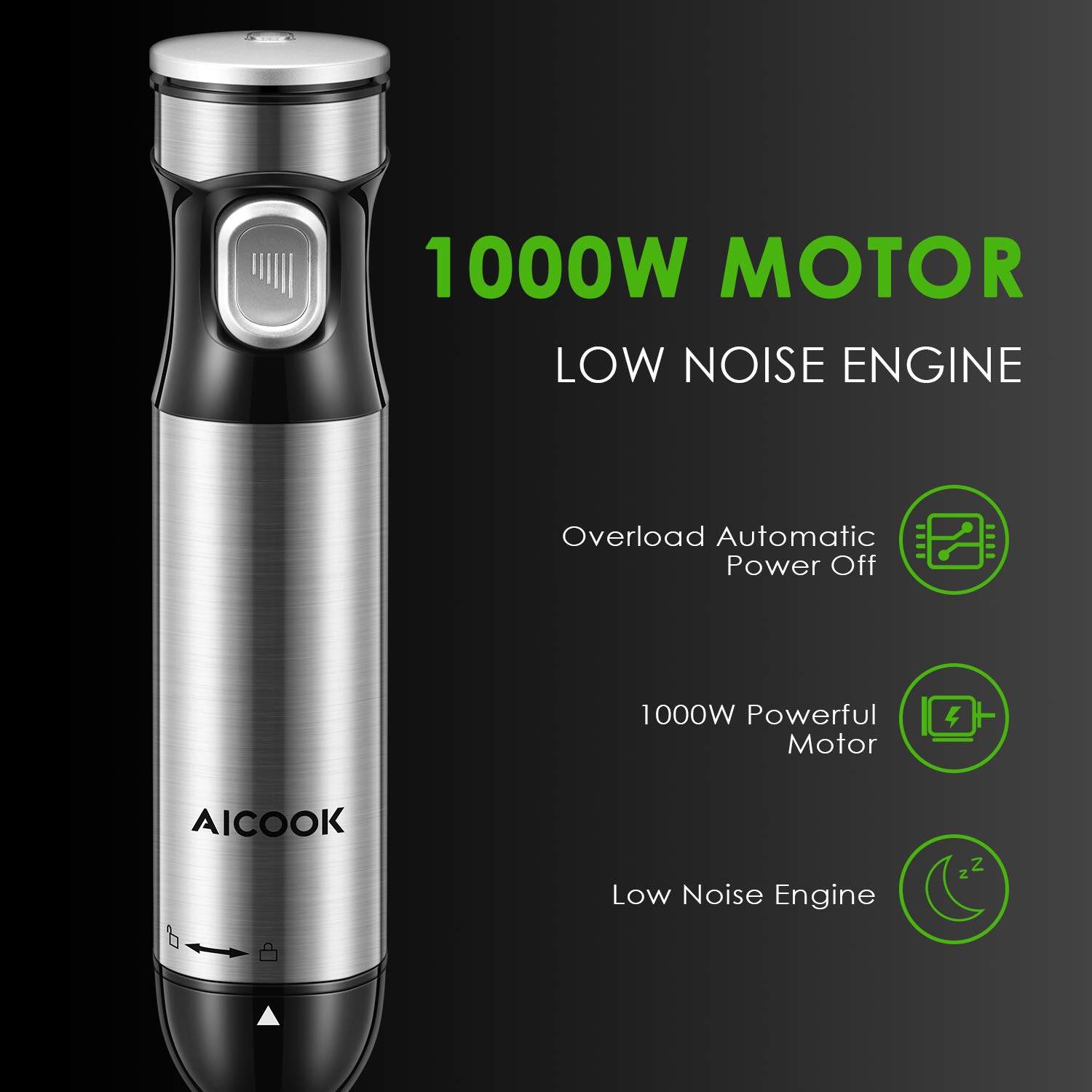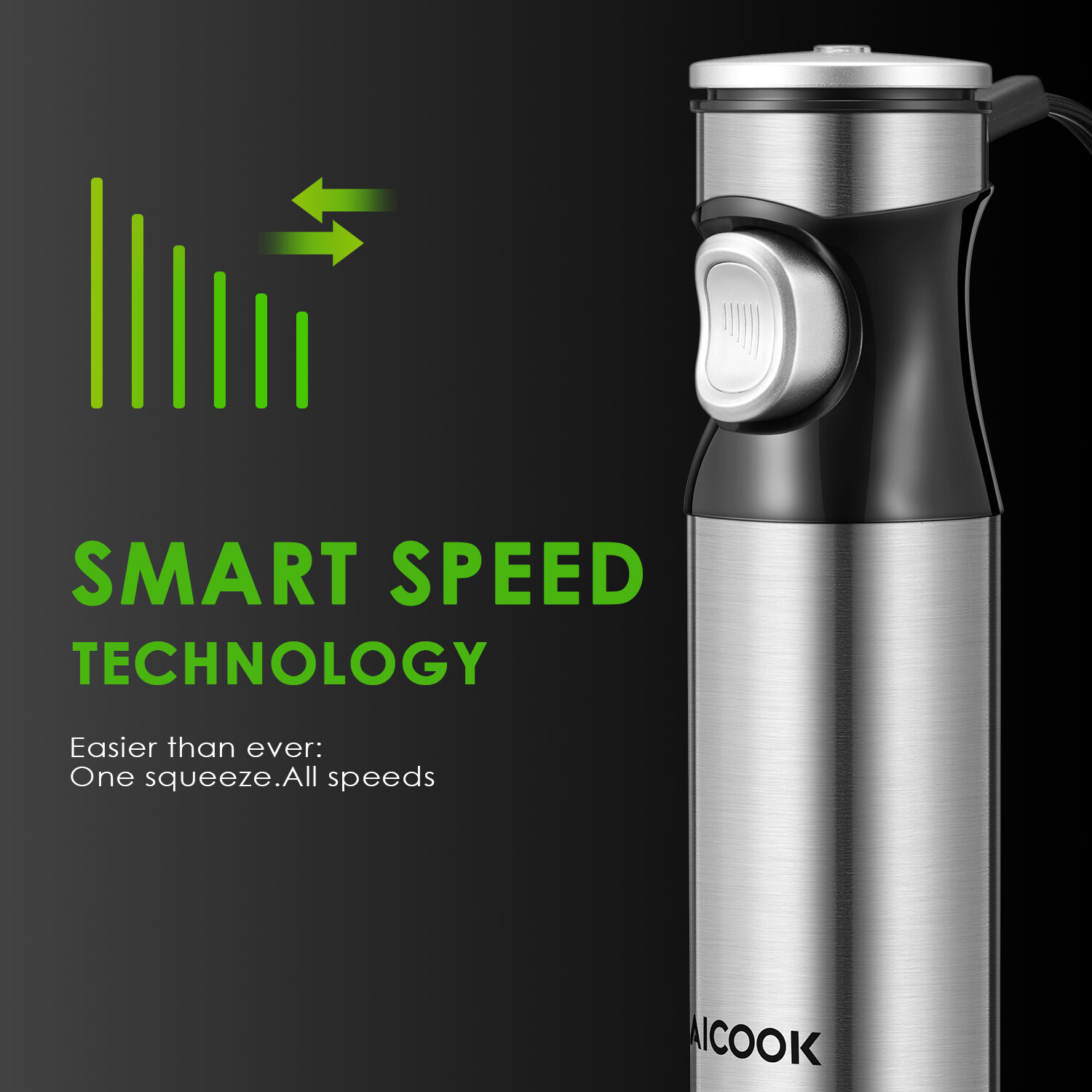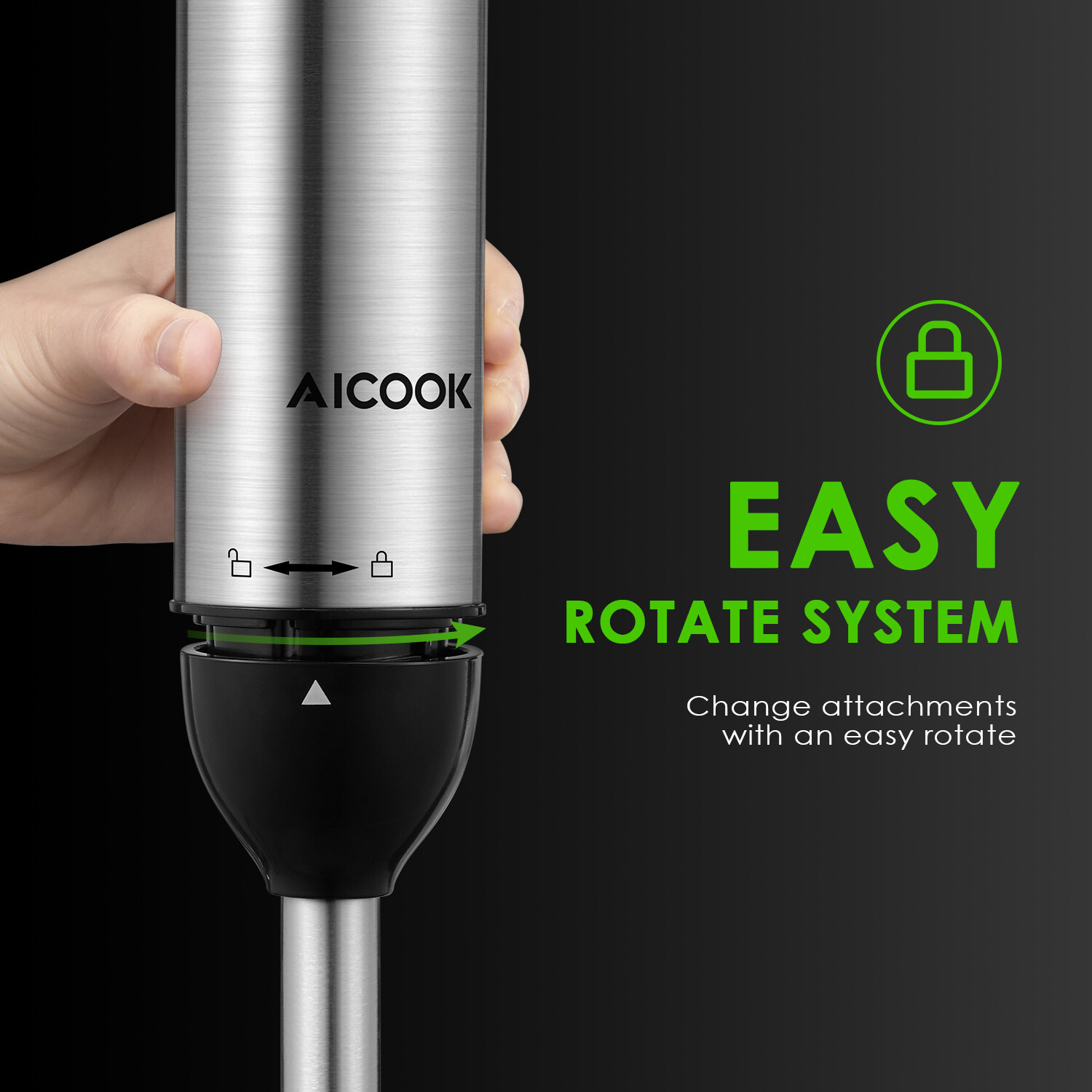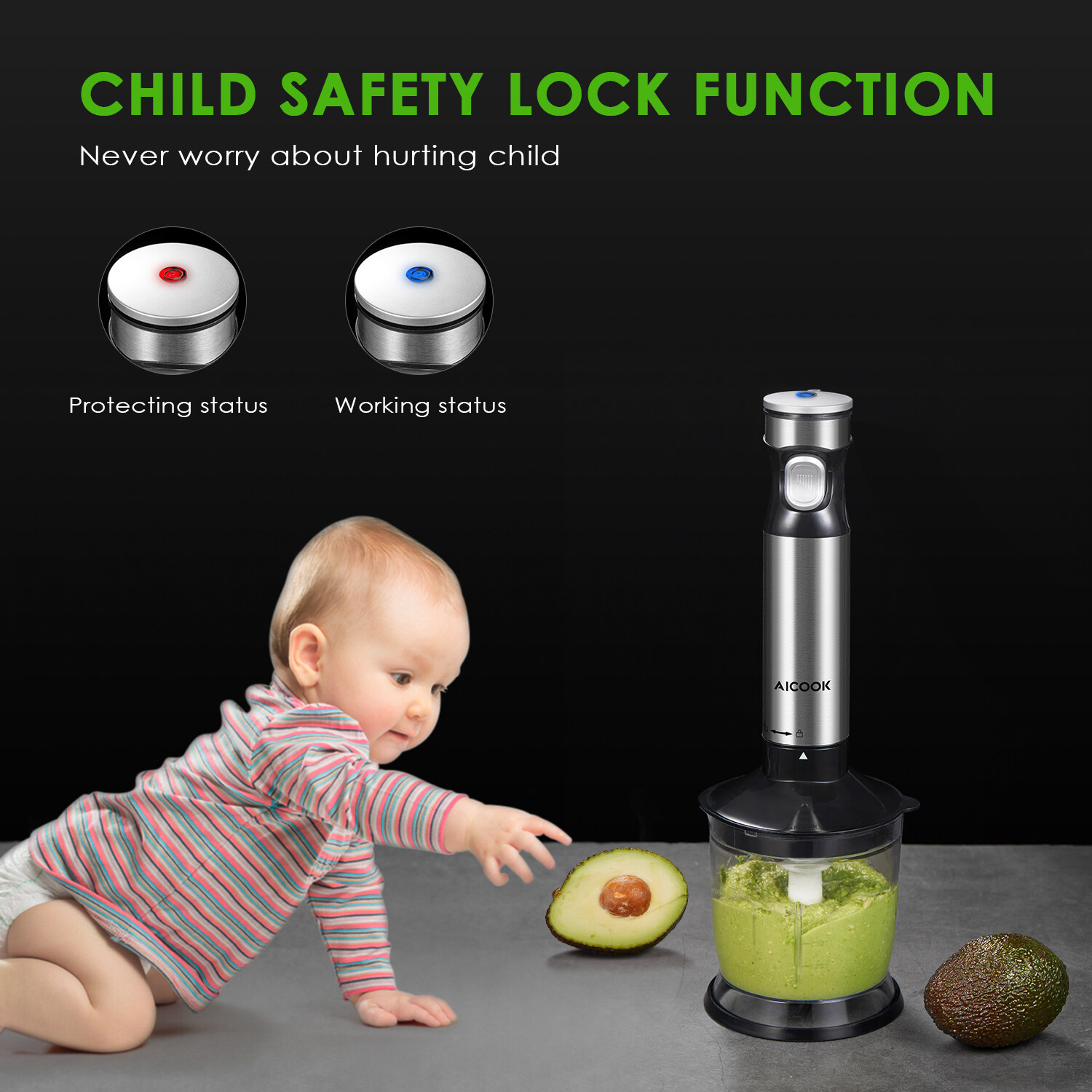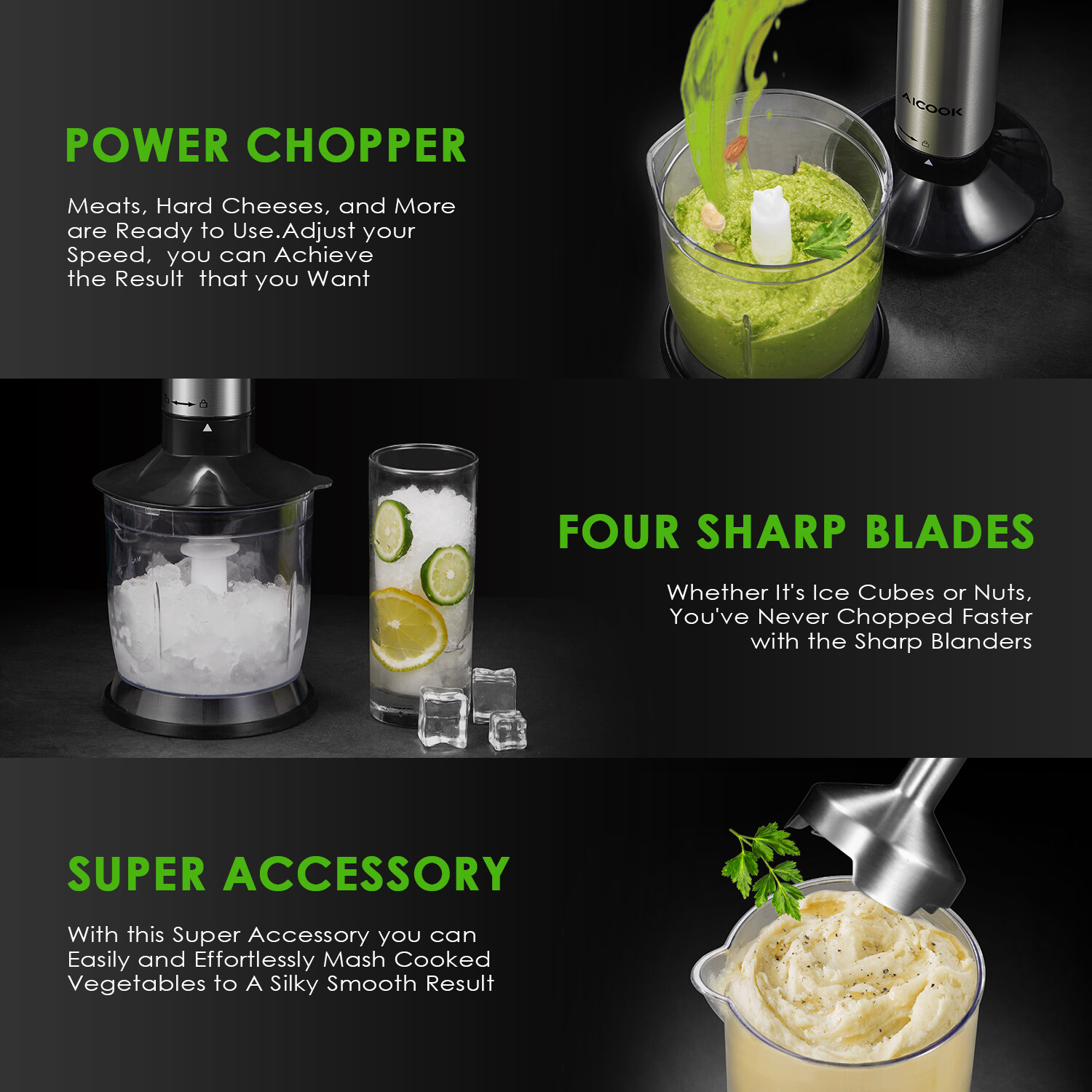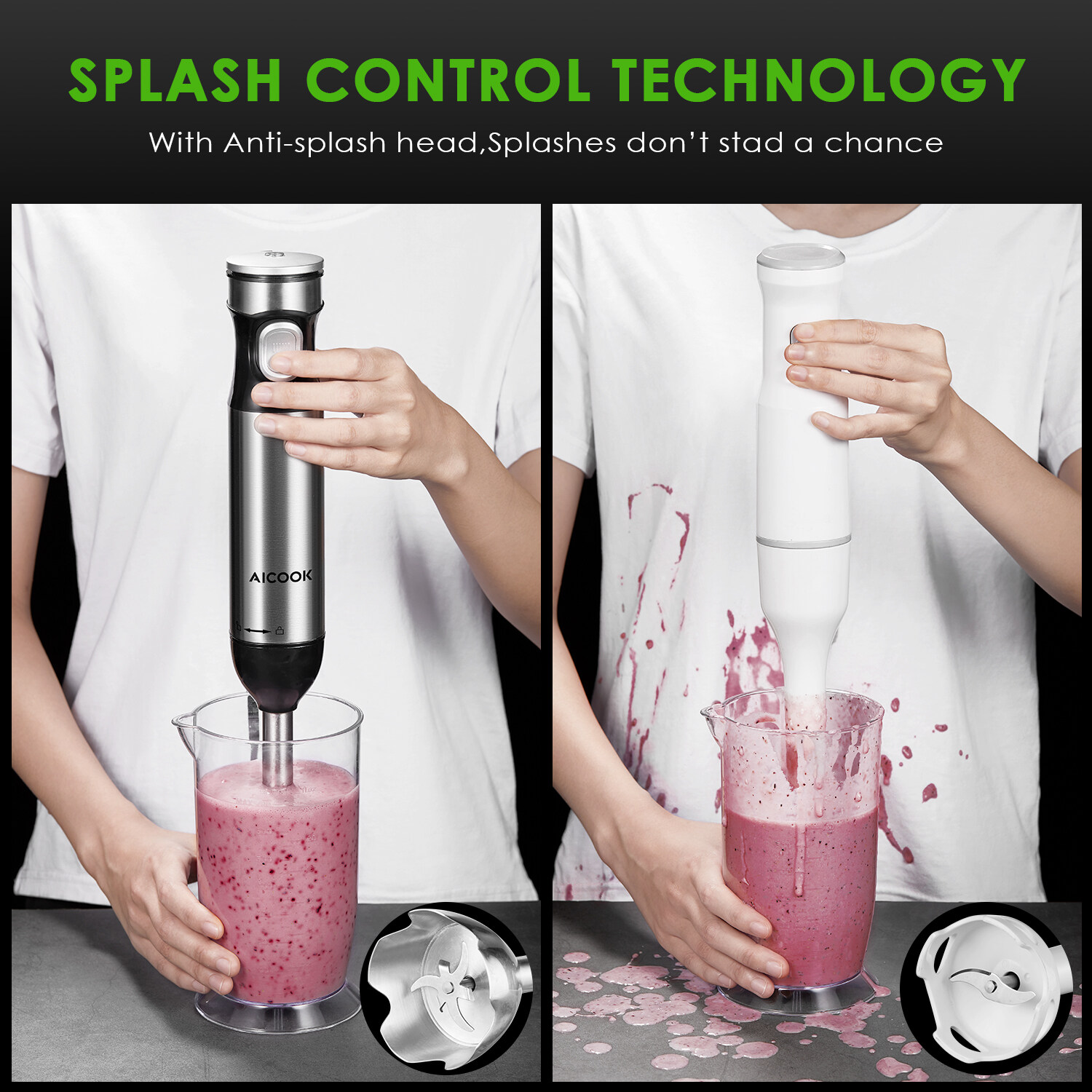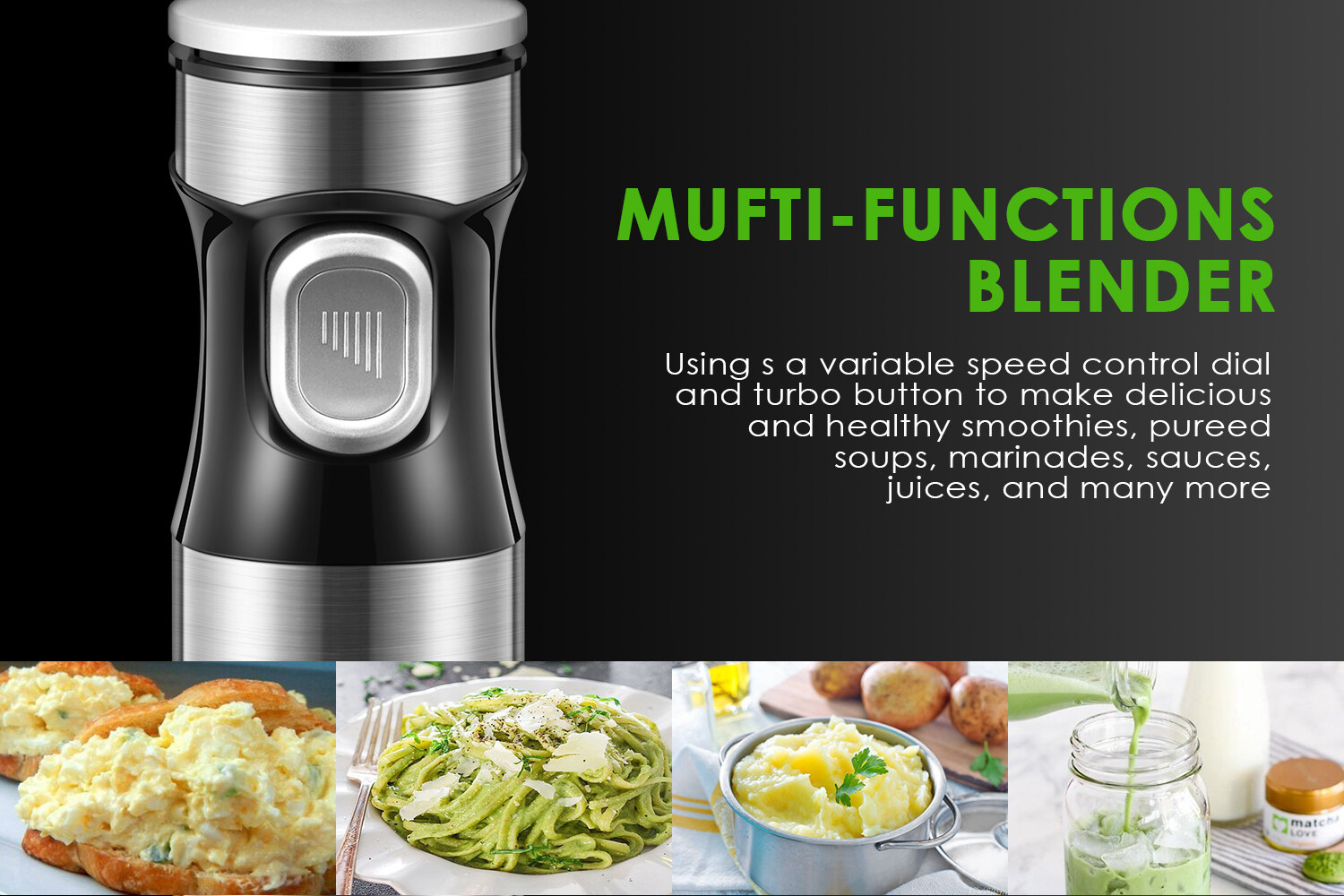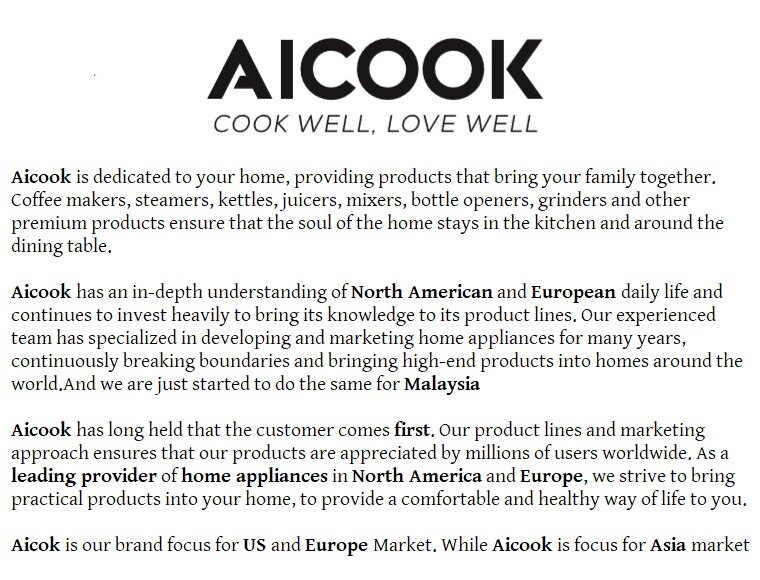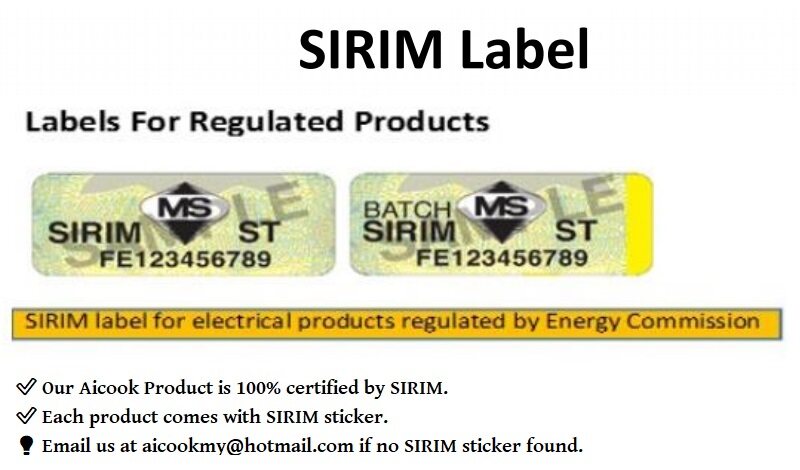 The Aicook immersion blender uses a high quality 1000W motor that easily mixes all ingredients, including a stick blender, 500 ml chopper, 700 ml beaker and beaker, a powerful 1000W motor that is perfect for preparing sauces, soups , mayonnaise, pureed smoothies, baby food and milkshakes. Let yourself enjoy a delicious diet every day!
Features:
Stepless Speed Hand Blender

Child Lock for Safety

1000W High Power Stick Blender

4-in-1 Multifunctional Hand Blender

2 Years Warranty by Aicook Malaysia

100% certified by SIRIM

Specification :

Brand: Aicook
Model : LB2109
Power : 1000W
Voltage: 220-240V ; 50Hz
Material : Stainless Steel , BPA FREE
Plug : Malaysia 3 Pin Plug
Warranty : 2 Years Local Warranty
Safety Tips :
1. Keep Unplugged - When changing blades, or removing the blades for storing or cleaning, always unplug the hand blender from the electric power source. There have been times when a malfunction in the switch, or a slight bump, has caused the machine to turn on.
2. Always Direct Blades Away - When using hand blenders it is always important to keep the cutting area or the blades pointed away from you or down. This will make it harder for the blade to catch your clothes, jewelry, or even fingers.
3. Keep Blades Sharp - With use, and over time, the blades on the hand blender can start to dull down. Keep them sharp so you do not have to add extra force to get the blending job done. The extra force can cause you to slip, or lose control of it while it is on.
4. Keep Away from Water - While this is a kitchen appliance, it is also an electrical appliance. Keep your distance from any water, and do not sit on the counter near a water source.
5.Precaution:
the hand blender must not continously run for more then 1 minute
as the power is very high 1000w (one of the highest in the market)
it should be operate max 5 times interval using below method:
Blend for 1 minute, then rest for 1 minute, then blend again for 1 minute. then rest
after 5 times . let the motor rest for at least 30 minutes for cool down
IMPORTANT : PLEASE READ USER MANUAL FOR ITEM PRECAUTIONS BEFORE USE. (WARRANTY DOES NOT COVER MAN-MADE DAMAGE OR MISSUSE OF THE PRODUCT)
Warranty : 2 Years Warranty by Aicook Malaysia for manufacture defects.
* For enquiry and warranty claim, please email support@aicook.my

Last Updated @ 11/4/2019 3:28:48 PM